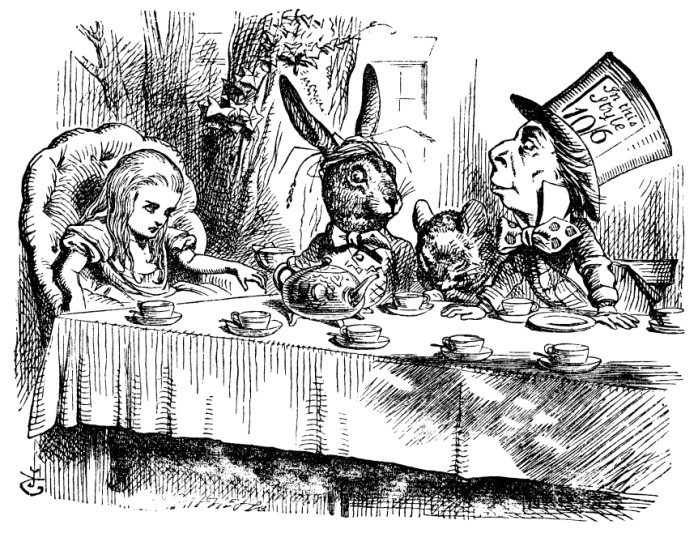 Maybe it was the lateness of the hour or maybe it was just the effect of a couple of days of unexpected trouble but minister Brendan Howlin today told us why he wants to charge €15.00 in respect of FOI requests.
The Minister was on his second day in Committee. The session had started with him announcing that he wanted to withdraw his controversial amendment to Section 12, multiplying Ireland's FOI Fees.
He wasn't abandoning his plans, he had just lost confidence overnight in his amendment's wording. He confirmed his plan to bring back the fee hike later.
Despite this temporary retreat, he still faced questions. Stephen Donnelly asked him how much money the Government expected it was going to cost to collect those fees- and whether the Government had estimated how much money they would raise.
Like the Hatter flanked by the Dormouse and the March Hare, the minister sat between his civil servants, who murmured words in his ear.
The Minister explained that his department couldn't actually manage to make any estimate.
Donnelly pointed out that, without estimates, the Minister had no idea if the fees he was intending to levy would actually contribute anything to the state.
The Minister couldn't deny it, having already said his department- which is involved in preparing the national budget- couldn't give any estimate
In fact, it is quite possible that the fees might cost us extra. That we would actually spend money to collect less money.
It was then that the Minister told us that what mattered wasn't whether the fee made money. It was that he didn't want people getting something without paying for it. "In the current climate. "
The State couldn't have a situation where people could just get access to their information for nothing- as if it was a right!
Citizens had to make a contribution.
Not a contribution to the costs, because who knows if the admin will eat it all.
Asked again about those fees, the Minister was worn out. Rubbing his eyes, perhaps wishing that-like Carroll's Dormouse- he could just curl up and doze, he tried to make it clear to the rest of us:
He mostly needed to charge a fee to pay for the expense of charging a fee.
As an observer of the committee, this was a revelation.
I don't know what the European Court of Justice would think of this.
I don't know what the European Court of Human Rights would think of this.
I don't know what the United Nations would think of this.
But I know what I thought of it.
I thought it was a polished, softly spoken outburst of irrationality.
I thought it was mad.