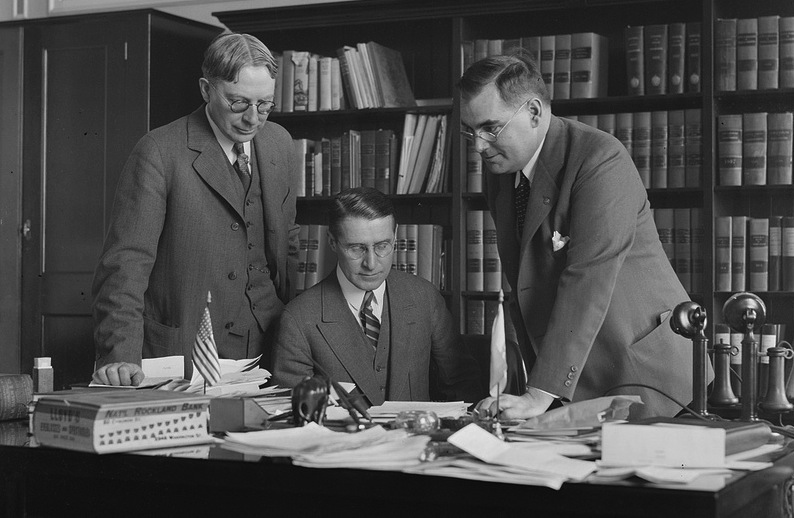 Solicitors (those where we live and practice, at least) know what a three-way closing is. It is from the field of conveyancing.
Conveyancing is the process wherein solicitors prepare documents for the sale, purchase and mortgaging of land and buildings. It is of such public importance that, in Ireland, only a solicitor (and occasionally a barrister) may do the work.
The restriction is justifiable; the cost of a house or other such property is so great and of such importance to the general public that every reasonable effort should be made to ensure the conveyancing process is discharged efficiently.
The public knows the importance of the process. Vendors and purchasers of land and buildings each hire a solicitor, without hesitation, to act for them in conveyancing transactions. The vendor's solicitor attends to the interests of the vendor and the purchaser's solicitor attends to the interests of the purchaser. Those interests are, quite frequently, opposed to each other. This fact explains the situation where it is prohibited that a solicitor should act for both parties, in conveyancing, in many circumstances.
Traditionally, banks and building societies secured their interests also by having a solicitor act for them.
So, to "close" the conveyancing transaction, the solicitors for the vendor and the purchaser would meet to exchange the title documents for the payment for the land or building. They would meet in the offices of the lending agent's solicitor, because that solicitor had the money. The lending agent's solicitor would release the loan cheque in exchange for the title documents. The bank would pay its solicitor for this work and pass on the fee to the borrower as a cost of the loan. This was the three-way closing.
Some bank executives decided this was wasteful and prevailed on the Law Society of Ireland to endorse and facilitate a new system wherein the purchaser's solicitor would also act for the bank and would "certify" the title for the bank. The bank would not pay for this work.
Even the traditional system was not without its pitfalls; see ACC Bank plc v Brian Johnston practising under the style and title of Brian Johnston Solicitors and Joseph Traynor and Seamus Mallon third parties. IEHR [2010]
So, it was foreseeable that there would be problems with the "certificate of title" system. See ACC Bank plc v John Tobin practising under the style and title of John A. Tobin Solicitors IEHR [2012]
This writer has a history of acting for a building society in mortgage transactions. Many of these were three-way closings.
When you do work like this, you come to fully understand the benefits of, and the need for, the three-way closing.
So, we urge the Law Society of Ireland to revoke endorsement of the certificate of title system.