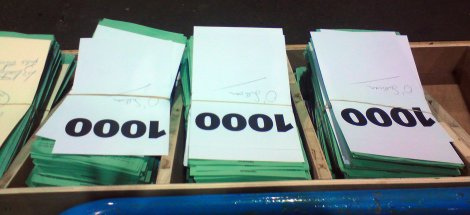 Although the Government has committed itself to holding a referendum to abolish the Seanad, institutions tend to be resilient and governments who have difficulties tend not to call avoidable referenda.
That being the case, what should you do if you really wish one of the NUI Senators didn't keep being elected? Whether it is Senator Ronan Mullen with his words, Senator Prof. John Crown with his trying to stop people dying of cancer or Senator Fergal Quinn with his shops and such, we all have an NUI Senator we love to hate. The NUI Senate panel is like Dallas, with an embarrassment of JRs.
But how to rid yourself of your chosen Senator? This is a short guide.
Good news: it's short, because it's quick and easy to do.
1) Be an NUI Graduate.
2) Be an Irish Citizen.
3) Fill out this form
4) Post it to The National University of Ireland, 49 Merrion Square, Dublin 2
This is a vote you don't get automatically. You only get it if you claim it.
You must have sent in that form by February 2013 to get on the register. But best if you send it in tomorrow, so you don't forget.